Building Material / Exterior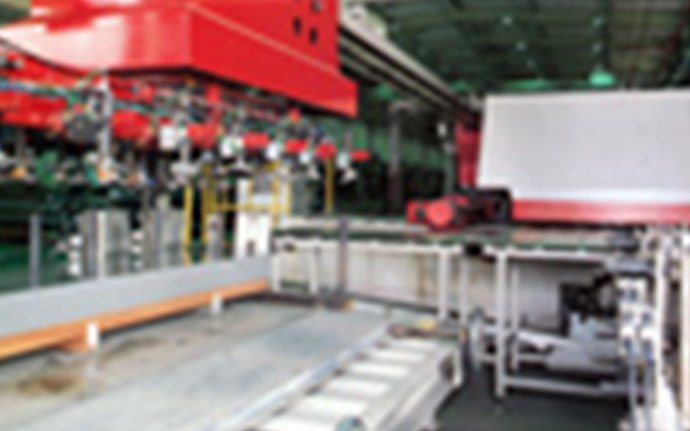 Exterior Products and Construction Materials: Part of Our Daily Lives
From molding and processing technology gained through our integrated steel sheet manufacturing, to our nationwide marketing and sales network, we make the most of years of experience to produce a variety of pioneering products that includes steel sheet storage sheds and construction materials.
Main Products
Exterior Products
Storage Sheds, Garages, Carports, Bicycle Parks, Warehouses, Lodges, Trash Bins
We manufacture products that make people's daily lives more convenient: from our famous Yodo-Monooki (storage sheds) and other exterior products to trash bins and bicycle parks.
Storage compartments

Carports

Bicycle parking shelters

Garages

Garbage collection compartments

Warehouse storage

Multipurpose storage

Housing
Building Materials
Roofing and Siding, Environmental Products
Exterior construction materials must be durable and beautiful. Born of our highly functional steel sheets, our products boast superior durability and design and have been incorporated into everything from mega-structures to homes. Our rooftop greenery systems and solar power generation systems represent our goal of offering environmentally friendly products that blend in beautifully with roofing material.
Nonflammable wall panels

Shingle metal roof

Standing seam roof

Liner panels

Rooftop greenery systems

Solar power generation systems
Installation of Roofing and Siding
Recent years have seen a greater variety of building designs. That is why there is an increasing emphasis on new building products, construction methods, and ease of installation. Yodogawa's Construction Group has participated in many large-scale projects. As an expert in metal roofing and siding, we are known and trusted for covering everything from steel sheet production to product design and development, all the way to on-site installation.
Hanshin Koshien Stadium

Kansai International Airport

Saitama-Shintoshin Station

Fuji Swimming Pools

Kyocera Dome Osaka