Real Estate / Other Business of Yodoko
Real Estate
The Real Estate Group operates buildings and parking lots for rent and also manages and skillfully utilizes the company's real estate holdings.
Head Office Building

NO.2 Office Building

Branch Office Building
Engineering Group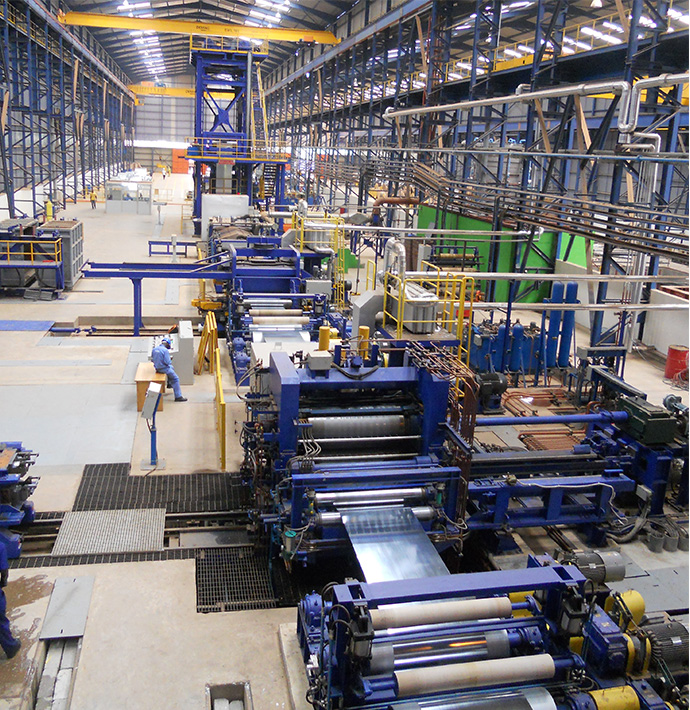 Top Technology Built by Experience and Achievement
This group was started in 1960 as the Overseas Project Department to export hot-dip galvanizing plants.
With 6 joint ventures in 6 foreign countries, the department exported plants for rolling, galvanizing, roll manufacturing, and other specializations to 38 countries.
It was renamed the Engineering Group in 1983, and its territory was expanded to include the Japanese domestic market. The group's reputation for plant engineering excellence is derived from its abundant experience and achievements in the technical fields of rolling, galvanizing, color coating, steel processing, and casting.
Business Lines
| | |
| --- | --- |
| Cold Rolling | Pickling Line, Cold Rolling Mill, Cleaning Line |
| Surface Treatment | Sheet Galvanizing Line, Sheet Color Coating Line, Continuous Galvanizing Line, Continuous Color Coating Line, Electrodeposition Painting Equipment |
| Forming & Processing | Barrel Corrugator, Roll Forming Line, Shearing Line, Slitting Line, Pressing Line |
| Casting | Molding Sand Treatment Facilities, Drying Ovens, Centrifugal Casting Facilities |
| Heating & Drying | Various Kinds of Heat Treatment Facilities, Drying Ovens, Combustion Equipment |
| System Controlling | Various Kinds of Control Boards, Instrumentation Boards |
| Environmental | Grating Manufacturing Facilities, Environment-Preservation Equipment |
Continuous Galvanizing Line

Continuous Color Coating Line

Electrodeposition Coating Line

Automated Specialized Barrel Corrugating Equipment